W

elcome

to the

Royal Frenchmen
The Most Vibrant Stay in New Orleans
If you're looking to immerse yourself in an authentic Big Easy experience, you've come to the right place. From exquisitely appointed rooms and suites to local artwork, a charming courtyard with a fountain and one of the neighborhood's most popular bar & music venues, everything at our hotel is designed to see New Orleans with a new level of intimacy and appreciation.
Your Home In New Orleans
Nestled within a historic Creole Mansion, the Royal Frenchmen Hotel is located in the hip Marigny neighborhood rated the #1 best area to stay in New Orleans as well as one of the safest locations in New Orleans. We enjoy being just across the street from beautiful Washington Square Park as well as right along New Orleans' renowned music and art meccas, Frenchmen and Royal streets. All of this while being just a short walk from all of New Orlean's must sees such as Cafe Du Monde, Jackson Square, and the St.Louis cathedral in the illustrious French Quarter.
Each of our rooms and suites features sumptuous bedding, complimentary Wi-Fi, coffee service and a wealth of thoughtful accoutrements. Book a room with a private balcony and revel in the Frenchmen Street views.
The Royal Frenchmen's unique layout makes it a perfect fit for intimate gatherings of 50 guests to larger 300+ person affairs – we welcome small private soirees as well as joyful wedding celebrations, lavish brunches and jazz-filled Mardi Gras fêtes.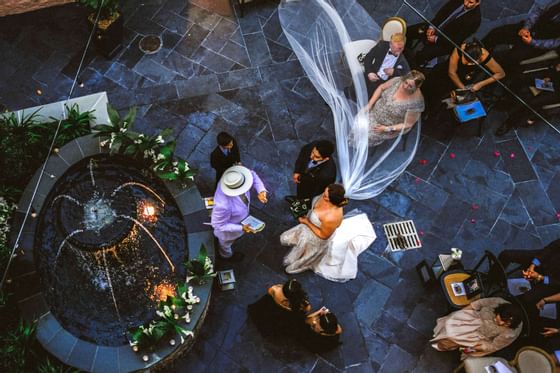 Weddings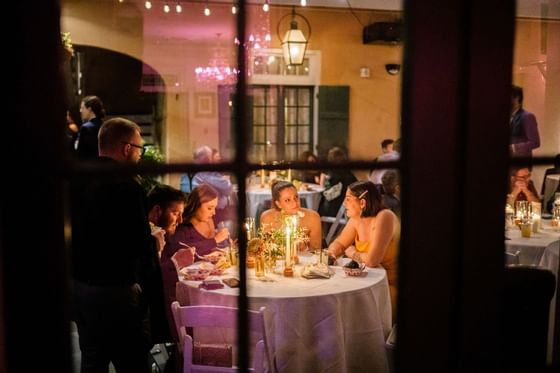 Private Parties
Crafted with a Great Night and a Good Morning in Mind
Joe's Island Grill & More...
The Faubourgh Marigny Neighborhood